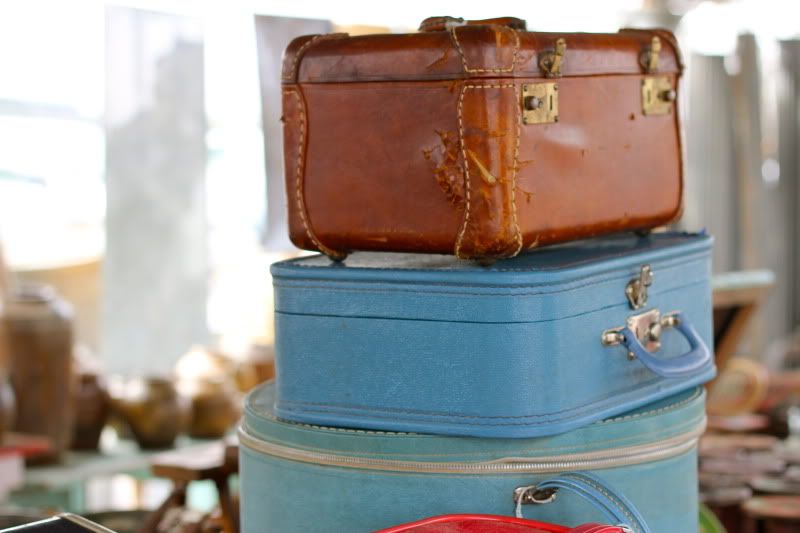 I recently got to spend the weekend perusing Nashville's monthly flea market with the one and only
Elizabeth from Stockroom Vintage
. I spent most of my time sourcing books and materials for my bookmaking shop (I can't wait to get it up and running!), chatting with booth owners, and bumping into local bloggers.
That's right— I ran into the always lovely Lisa who blogs over at
She Was A Bird
and
I finally got to meet
Rae of Say It A'int So
. (I say *finally* because I have been a long time lurker of her blog and she
always
manages to go to the coolest vintage places— I always leave her pseudo creepy comments about how I want to just follow her around and learn all her vintage treasure secrets!)
ANYWAY— it was a blast and I thought it would be fun to share some fun things I spotted while there.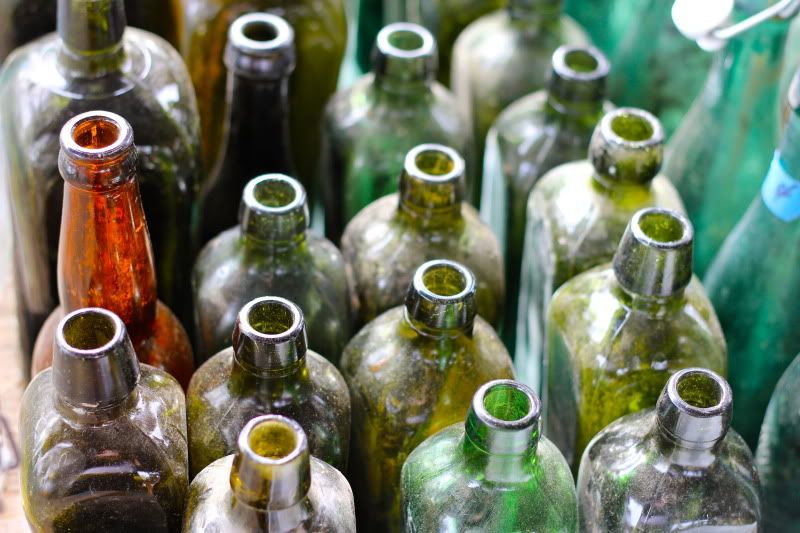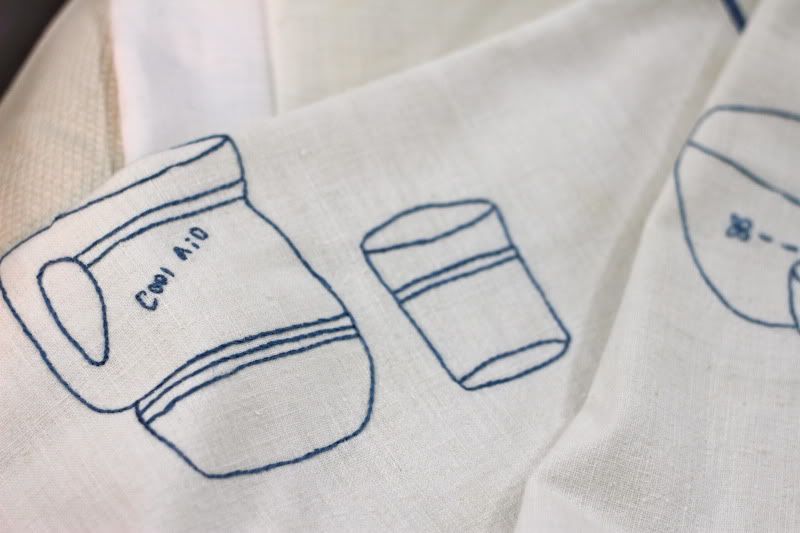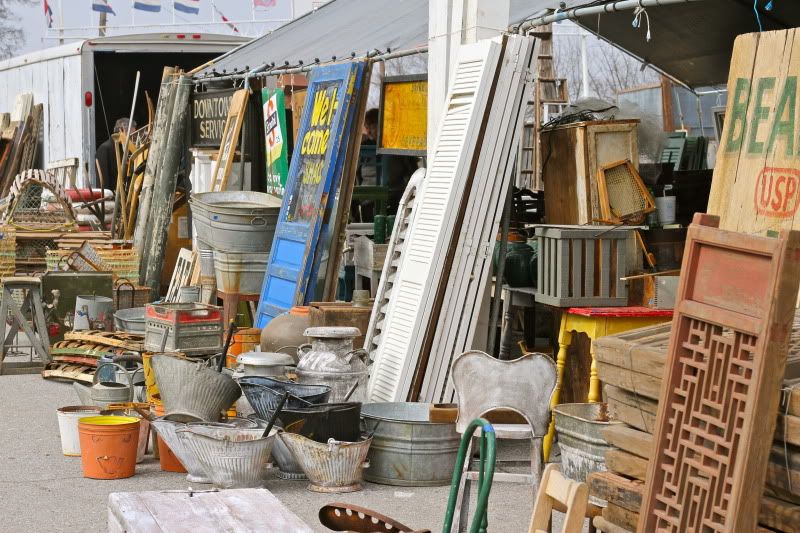 1. Neat vintage suitcases
2. No Singing, No Dancing, No Swearing (aka no fun!)
3. Beautiful dirty old bottles
4. Vintage photograph of a couple posing in a cut out
5. What do you call a typo when it's embroidered?
6. A collection of wooden blocks
7. Old doors, signs, buckets. . . one person's trash. . .
8. Vintage books at my favorite booth
9. The amazing "Thanks for the memories!" sign as you leave the fairgrounds
I just love the sign in this last picture! I couldn't get a very clear picture of it but just know that it's one of my favorite things about our flea market. I found so many goodies that I will have to share them in another post. I think my favorite moment though was bumping into other local bloggers— every single one I've met in Nashville so far has been so super amazing! Do you have a local flea market? I'd love to hear about it in the comments or visit your links if you've blogged about it recently!